Are you looking for some high protein low carb snacks to fight those hunger pangs?
Today we are going to take a look at some protein snack ideas to power you through the day. These are homemade recipes that can be made ahead in bulk and stored for later.
We have included both sweet and savoury ideas that are also suitable for energetic kids. So if you are searching for high protein snacks for kids these options work well.
Ready for a protein fix?
**This post may contain affiliate links. Please read the disclosure.
Best High Protein Snacks
Cookie Dough Protein Balls
The classic flavour of cookie dough, packed with protein and ready in 15 minutes! This high protein balls recipe is also gluten-free.
Recipe: The Honour System
Chickpea Cookie Dough
This incredibly easy and healthy edible chickpea cookie dough is finger-licking good and made from just a handful of staple foods! High in protein, gluten-free and perfect for a kid-friendly portable treat, this no-bake beginner recipe is ready in 10 minutes and easy to customize.
Recipe: Nutriciously
Peanut Butter Protein Balls
These protein balls are healthy, portable, and delicious. People say they taste like Reese's PB cup! Great for a mid-day snack or meal prep.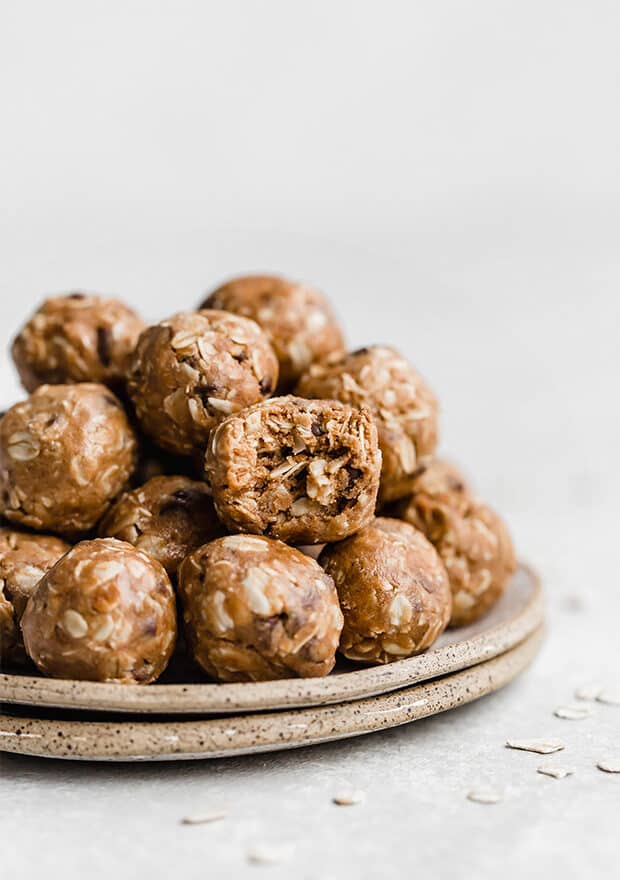 Recipe: Salt and Baker
Chocolate Protein Bars
Delicious homemade peanut butter chocolate protein bars using just five ingredients you probably have laying around right now. These healthy protein bars are gluten & egg-free.
Recipes: Hungry Hobby
Cinnamon Cake Bars
These cinnamon cake bars taste just like coffee cake. They're high in protein, low cal, low sugar with no oils or butter and perfect for a healthy snack.
Recipe: Running to the Kitchen
Almond Bites
Cranberry Almond Energy Bites are a no-bake energy bite that is easy to make and even easier to throw in your bag for a quick, healthy snack or treat. Oats, chopped almonds, dried cranberries, almond butter, honey, chia seeds and cinnamon are mixed together to create a sweet, delicious bite.
Recipes: A Cedar Spoon
Blueberry Protein Muffins
These light and fluffy high protein gluten-free blueberry muffins make a delicious treat. They are perfect for breakfast, snacking, or pack them in a lunchbox!
Recipe: Fearless Dining
Rosemary Spiced Nuts
An easy recipe for savoury rosemary spiced nuts you can prep & bake in less than 30 minutes. Each bite has an addicting blend of salty, herbaceous, and slightly spicy and sweet flavours. They taste even better the longer they sit, which makes them an excellent option for make-ahead snacks.
Recipe: The Rising Spoon
Roasted Chickpea
Air Fried Spicy Roasted Chickpeas are a delicious, easy appetizer for entertaining and are perfect for homemade gifts. They're absolutely addicting! The best healthy snack just got even better and we are Air-frying them and You only need a few ingredients for this healthy, high protein, gluten-free and vegan treat! Skip the croutons and add these for the crunch in your salad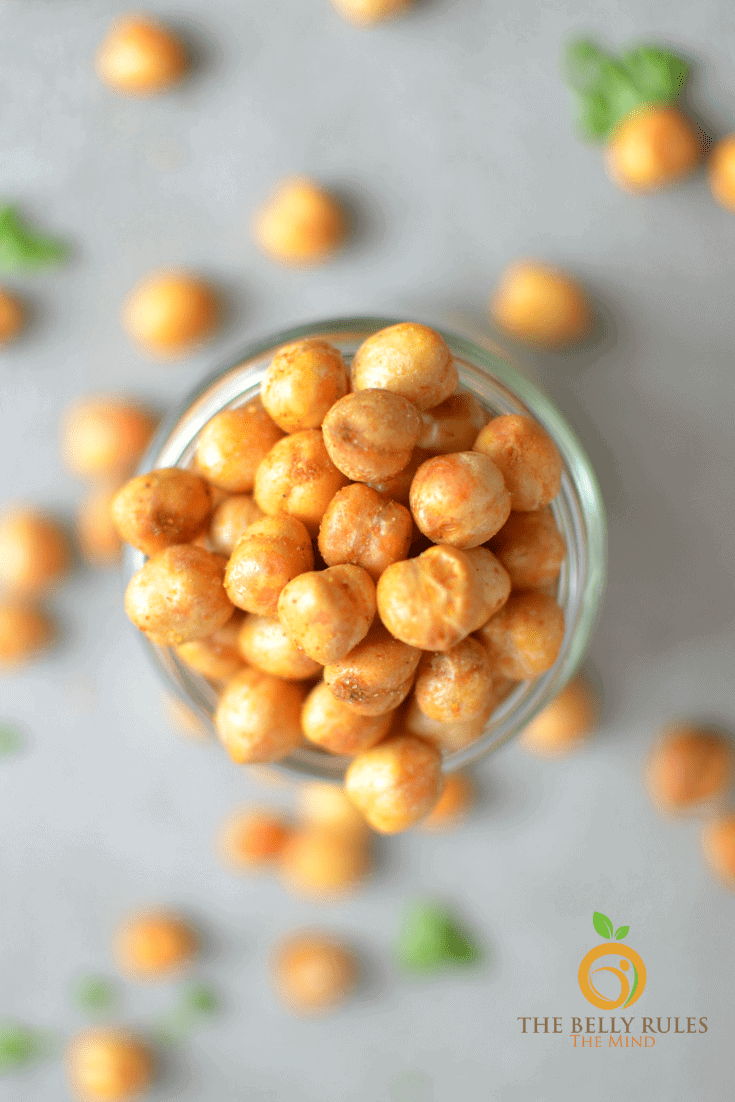 Recipe: Belly Rules the Mind
Chocolate Amaranth Bars
Chocolate Puffed Amaranth Bars are a perfect vegan, gluten-free, and a healthy sugar-free snack or no-bake protein bar perfect for your snack.
Recipe: Cook with Renu
Lemon Dates & Nuts Bites
These lemon-flavoured dates & nuts bites are super duper delicious, and made with less sugar and more protein than your average energy bite – without using protein powder!
Recipe: Frugal Nutrition
Spicy Chicken Salad
This Crunchy Spicy Chicken Salad is the ULTIMATE chicken salad, with an addicting combination of flavours and textures in every bite. Serve it in lettuce wraps or with crackers for a healthy high-protein snack.
Recipe: Babaganoush
Turkey Zucchini Bites
These simple little Turkey-Zucchini-Sweet Potato bites are packed with protein with a little dose of fiber from zucchini and sweet potatoes. You can spice them up with added garlic powder or habanero, or keep them mild for the whole family!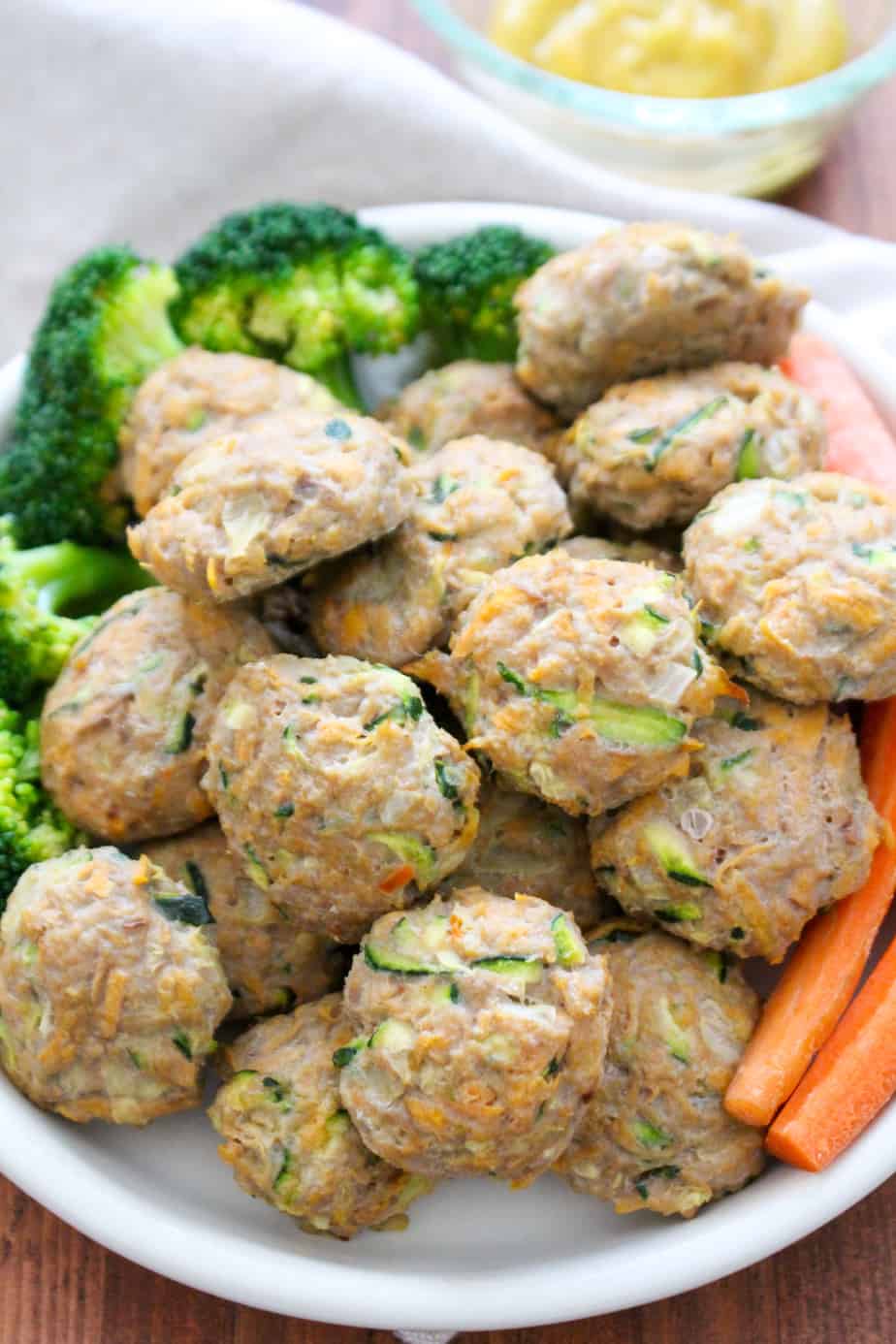 Recipe: Frugal Nutrition
Falafel
This recipe will give you one of the best falafel – crispy, crunchy, tasty and one you can enjoy as a plain snack or serve in pita bread with tahini sauce, hummus and pickles.
Recipe: Veg Recipes Of India
Avocado Chicken Salad
Avocado chicken salad is creamy, crunchy, tangy, smoky with a touch of spice, all in one bite! Chunks of avocado coat shredded chicken with bacon and tomatoes, all topped with smoky cumin and sharp lime vinaigrette. This healthy lunch comes together in just 30 minutes, and each bite has so much flavour. It also just so happens to be Whole30 compliant.
Recipe: Dessert For Two
Egg Muffins
These cottage cheese egg muffins are such a great make-ahead breakfast and snack. They're easy to put together, packed with protein and totally portable. You can meal prep them over the weekend and eat them during the week!
Recipe: Cooking with Nart
Chicken Quesadillas
These 5-ingredient chicken bacon ranch quesadillas are the perfect grab-n-go high protein snack. They're super easy to make and reheat in minutes if you're into meal prep.
Recipe: Kinda Healthy Recipes